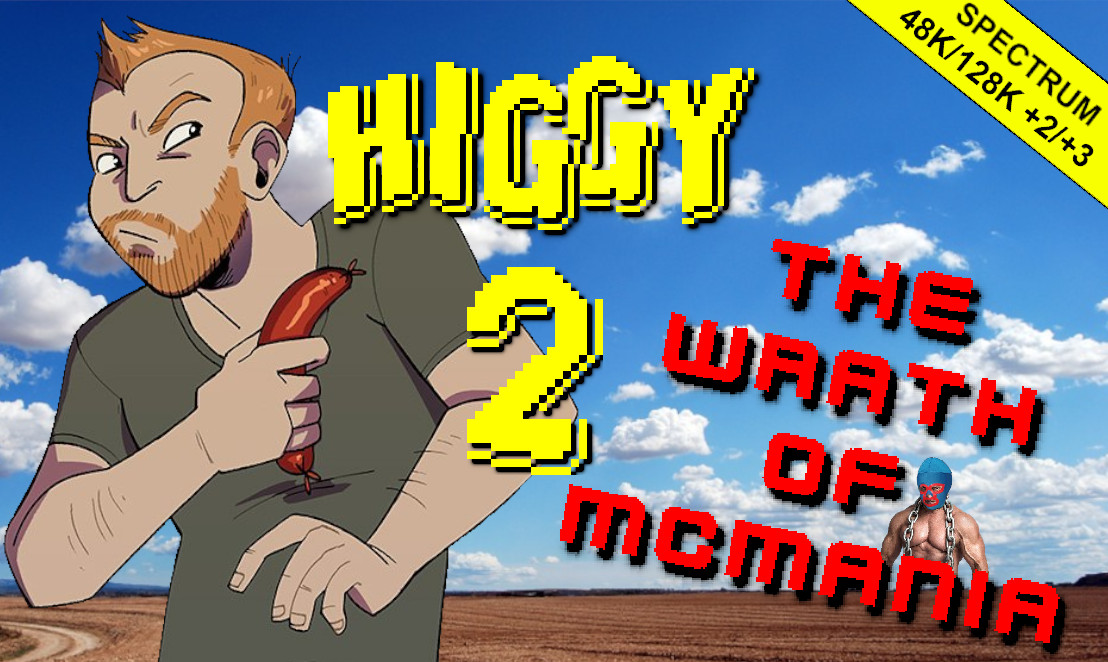 Higgy 2: The Wrath Of McMania
"Here, Titchy." Ian Higton ripped open a cat food pouch, causing his hungry kitty to scale up his leg.

"Ow!" Ian yelped, as claws met calf. "Maybe jorts aren't the best clothes for cat-feeding… No. Can't be," he mused as he detached Titch. "Jorts are simply the best, better than all the rest."

"Jorts won't save you!" Ian's nemesis crashed into the room. It was the wrestling heel, Mr. McMania. Oiled up to the nines, he cracked his knuckles.

Titchy hissed and launched herself at McMania. He snatched her out of the air, then issued a challenge: "Higton, you prick! Try to rescue your cat from my golden castle in the sky. My minions will make short work of you and your jorts!"

"How will I get there? It's not like there's a bus!" Ian protested. But McMania had scarpered.

Will Ian be able to save his cat? You decide.

CONTROLS:
This game supports Kempston joysticks, Sinclair joysticks in port 1 and keyboard
O - Move left
P - Move right
Z - Jump

YOU NEED A ZX SPECTRUM EMULATOR TO PLAY THIS GAME. It should work on any available emulators, but I've tested it on Fuse, ZX Spin and Speculator.



CREDITS:

Programming, graphics, sound, cassette inlay and anything else not listed here - MrTom of Beebush Games
Story written by - AtFruitBat
Special thanks to Bendix Engmann for granting me permission to use her artwork in the production of this game. You rock.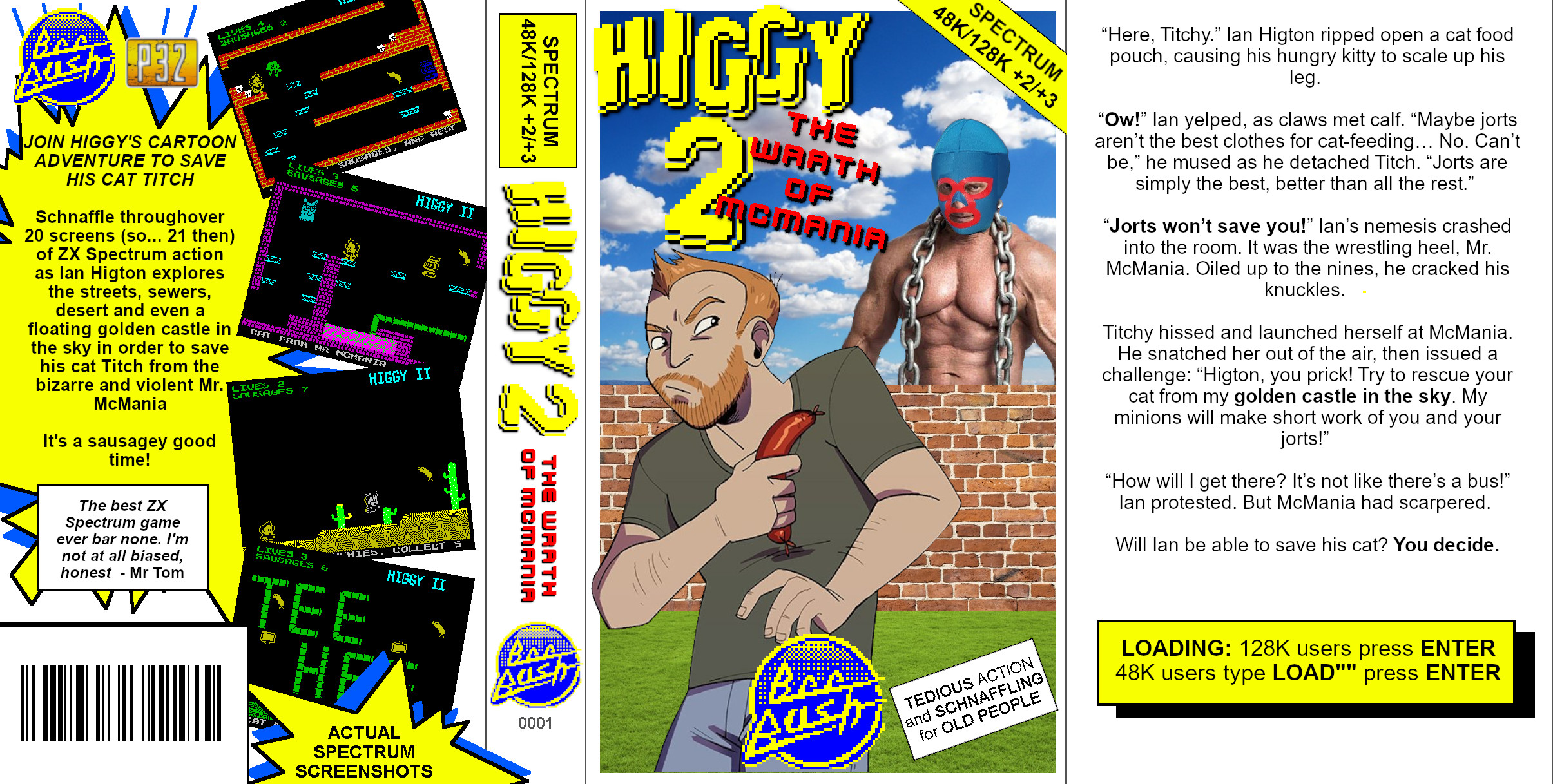 Download
Click download now to get access to the following files: