Futurball
THIS GAME IS INCOMPLETE, BUT DEVELOPMENT HAS STOPPED INDEFINITELY.
Graphics are unfinished and lack polish, sounds are missing, music is completely missing, AI difficulty settings are completely unbalanced. This was a one man production and with the world going to pot in 2020 I lost all motivation to finish it... So I'm releasing it as is, and expect nothing in return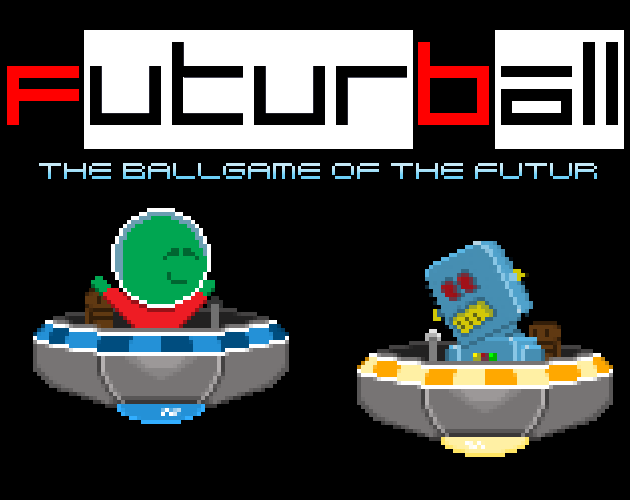 Futurball is a 1v1 game where your character pilots a hoverpuck in an effort to score more goals than their opponent within four periods. It can be played either vs CPU or a second player. I recommend a gamepad but it's perfectly playable with a mouse. To play: Point the left stick, or mouse, in the direction you want to shoot. Hold down any face button on the pad, or left mouse button to charge your shot. Release to fire yourself in that direction. Using a pad, let go of the left stick to cancel the shot. With mouse you can cancel by holding RMB, then let go of the left.
The Tutorial option does nothing. It never got around to making one! Sorry...
Download
Click download now to get access to the following files: