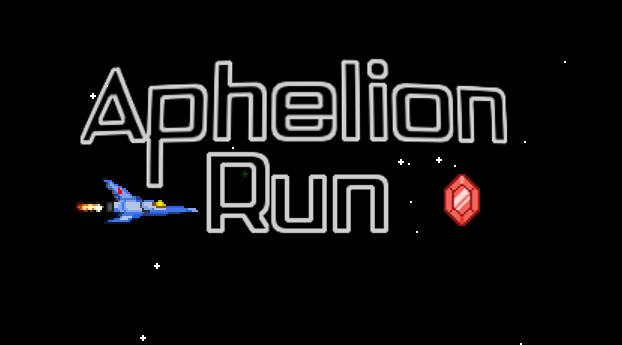 Aphelion Run
A downloadable game for Windows
The year is
XXXX
You play the part of a new recruit; a "volunteer" taken by a mysterious corporation, placed aboard a fast moving ship and sent to the far reaches of our solar system. Your mission - to navigate through endless tunnels within planetoids in order to gather as many gems as you can.
Collect enough gems and a power-up will spawn. They're all helpful, don't be afraid of them.
A highscore game with a twist - you can end up with nothing. If you crash you lose the ship and all the gems within. You only keep your score by using your hyperdrive to jump to safety, but it takes 10 seconds to spool up and your ship is getting faster and faster... How long can you hold your nerve?
---
Controls (PC):
Gamepads supported (Xbox 360 and PS3 pads tested)
Movement - arrow keys | Analogue stick | D-pad
Activate Hyperdrive - spacebar | A (360) | X (PS3)
Pause - ESC | Start button
---
This is my first game, created using Game Maker: Studio as a hobby project rather than a "serious" attempt at making a game. It is in what I consider a finished state, but I do have ideas on how to expand the game further (using some sort of progression system, unlockable ships etc) so this may be updated in the future.

Please let me know what you think of the game. I'd love feedback, positive or negative (fingers crossed that it's the former). You can reach me on Twitter @MrTom
Music is by BoBSwanS. Find him on Twitter @BobSwanS, or buy the soundtrack now on Bandcamp.
Download
Click download now to get access to the following files:
AphelionRun - PC .exe
15 MB