30 - 50 Feral Hogs
A downloadable game for Windows
An everyday issue faced by an everyday person: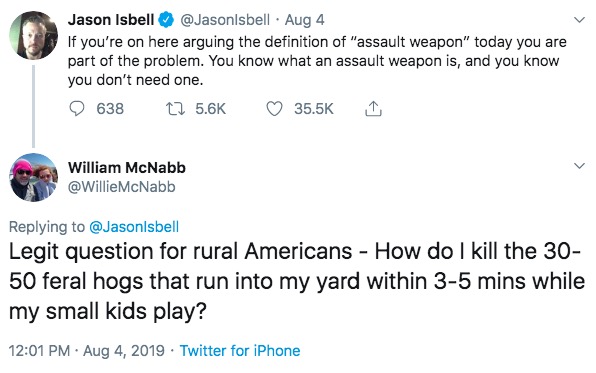 Have you experienced the problem where you can't let your small kids play in your yard without 30-50 Feral Hogs running in, forcing you to gun them down with your assault rifle?
No... Me neither, because it's an imaginary scenario dreamt up by a gun nut to justify being able to legally buy an AR-15! A spicy take if ever I did see one!

Well, no matter - you too can now experience the horror of 30-50 Feral Hogs appearing within 3-5 minutes of your children setting foot outdoors by buying and playing this game, appropriately titled 30-50 FERAL HOGS



How do you play? Glad you asked, it's simple. Take hold you your mouse, aim and hold down the left mouse button until the imaginary hogs are imaginary dead. Run out of bullets? No problem, hold down the right mouse button to load a new magazine and get blasting again.
Don't let those hogs reach your kids!

...Man, I hope there's no-one in the neighbours' garden...

Download
Click download now to get access to the following files: